Your Local Landscaping Company in Pequannock, NJ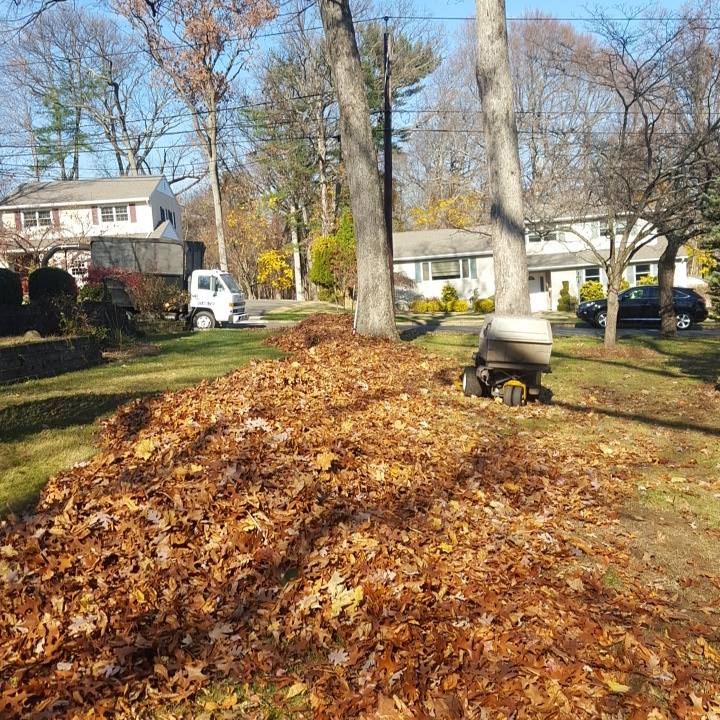 Our Pequannock landscaping company works hard to make sure you get the best possible results when we handle your lawn care services and weekly maintenance. In addition to weekly mowing, trimming, and blowing, we offer other services such as mulching and fertilizing to keep your lawn thriving.
If you'd like to set up a free consultation and estimate for lawn care services in Pequannock, just give us a call to make an appointment. We offer weekend hours, so don't hesitate to call!
Fast & Friendly Service
Reliable & On-Time
Free Estimates & Consultations
Serving Pequannock Since 2000
Weekly Lawn Maintenance
Our lawn care services can be the crucial help you need to achieve a beautiful yard without doing all the hard weekly maintenance work yourself. We're confident that our weekly maintenance program is just what you need to keep your yard beautiful and well cared for. Let's set up your free estimate today! Our friendly staff is ready to help!
Seasonal Cleanups
Do you have piles of leaves, sticks, and twigs all over the yard? It can consume every weekend and every free moment you have to be constantly raking up the lawn debris when you could be spending time with family instead.
If you'd rather leave the seasonal cleanups up to a Pequannock professional, don't hesitate to call us for a quote. We offer competitive rates and will get the work done quickly and thoroughly!
Snow Plowing & Ice Management
We offer lawn care services for all seasons of the year in Pequannock. During the winter, we take on all types of snow plowing and ice management jobs for our industrial and commercial customers.
If you'd like to set up a snow plowing and ice management program for the coming winter season, give us a call to reserve a spot this fall. Don't wait until the snow starts, call us early!
Commercial Lawn Care
Do you need a professional Wayne landscaping company you can turn to for all of your commercial lawn care needs? If so, give our team of skilled professionals a call today and let us show you the kind of quality results that have helped make us the most trusted name in commercial lawn care and snow plowing the area has to offer.