Bear Brook Landscape: Pompton Plain's Premier Landscaping Company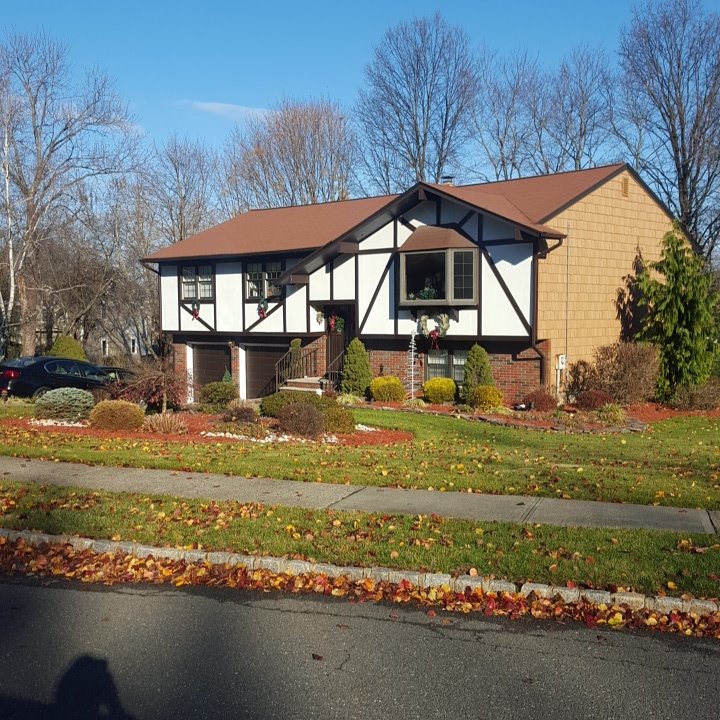 Bear Brook Landscaping is well known for providing reliable residential and commercial lawn care services in Pompton Plains and other nearby communities. We've been the local landscaping company to rely on for a complete range of quality services since 2000.
We can start by evaluating your property's needs in terms of weekly maintenance, fertilizing, pesticide application, or increasing the beauty of the landscape with our seasonal cleanups and other services.
Contact us today if you need reliable lawn care services from a Pompton Plains landscaping company you can trust!
Services for All Seasons of the Year
Licensed & Insured Landscaping Company
Serving Pompton Plains Since 2000
Weekly Lawn Maintenance
It's common for people to make a different level of commitment to the weekly maintenance of their yards. Every lawn is different and everyone has a different amount of time to devote to the yard maintenance.
We understand how important it is to offer each customer a complete weekly maintenance service and a variety of other services to meet their current and long-term goals in Pompton Plains. Let's get together to discuss your needs and the lawn care services we offer to help you keep your yard in great shape!
Seasonal Cleanups
If you have trees on your property, you're probably battling the leaves just about every season. Whether it's pine needles, leaves, or a load of twigs and sticks, you can depend on our seasonal cleanups anytime you need them.
Our lawn care services include seasonal cleanups during spring, summer, and fall. We have the equipment and manpower to remove all the leaves and yard debris so your grass can breathe and grow healthy again.
Snow Plowing & Ice Management
During the winter, you may need help with the snow plowing and ice management if you don't have the equipment or skill to get the job done. Our Pompton Plains snow plowing and ice management services are always available to you.
We provide service to industrial and commercial customers, and are able to take on all size jobs. Don't hesitate to get the help you need when we can offer you competitive rates and reliable service.
Commercial Lawn Care
Do you need a professional Wayne landscaping company you can turn to for all of your commercial lawn care needs? If so, give our team of skilled professionals a call today and let us show you the kind of quality results that have helped make us the most trusted name in commercial lawn care and snow plowing the area has to offer.