Are You Looking For The Best Landscaping Company in Oakland, NJ?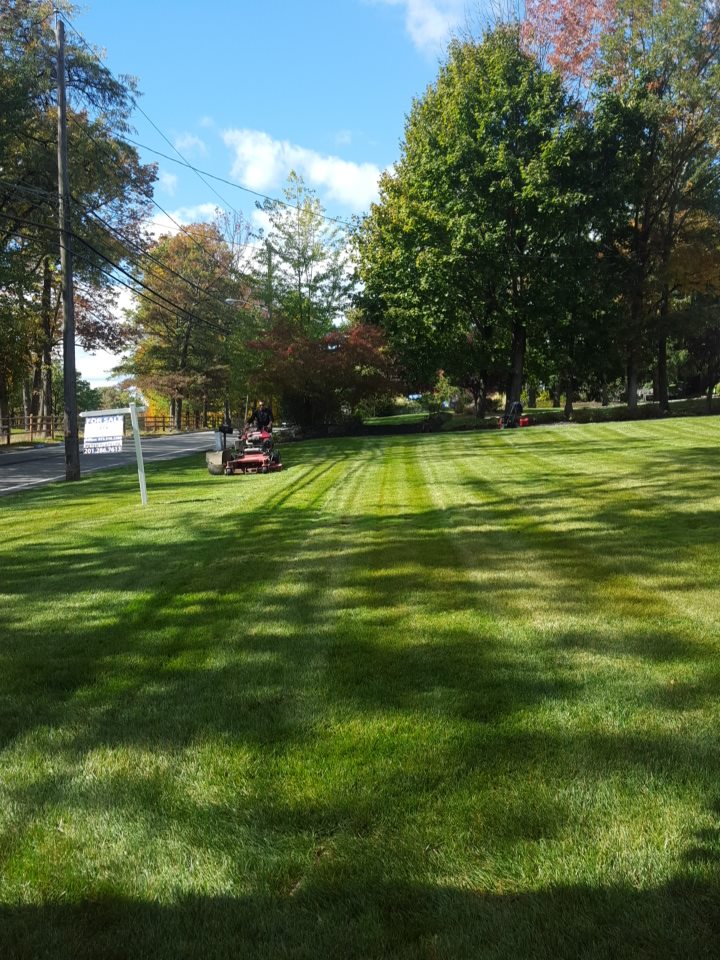 Are you trying to take care of your lawn care yourself in Oakland but it's too much trouble to keep a beautiful, thriving lawn? Our Oakland landscaping company offers lawn care services to take the load off your shoulders. We understand the process can be difficult and time consuming.
As a full-service lawn care services and landscaping company, Bear Brook Landscaping has you covered for a diverse selection of weekly maintenance, planting, fertilizing, and other services.
We offer free consultations and estimates for lawn care services in Oakland, so don't hesitate to contact us! We can conduct an assessment of your needs and the needs of your property and then offer you a competitive quote.
Full Range of Lawn Care Services
Serving Oakland Since 2000
Fully Licensed & Insured
Free Estimates!
Weekly Lawn Maintenance
We'd love to talk about your goals in terms of weekly maintenance and other lawn care services to help you figure out what needs to be done to keep your lawn healthy and beautiful.
Every property is different, so let us assess your needs and then help you figure out what it will take to keep the weekly maintenance up.
Seasonal Cleanups
It's a lot of hard work to rake up the leaves and twigs after every season here in Oakland. If you'd prefer to leave the work up to someone else, we'd be happy to handle your seasonal cleanups. We take on all size jobs, both residential and commercial, and are well-equipped to get the work done quickly.
Snow Plowing & Ice Management
Once the snow starts falling, you'll probably hope you've set up a good snow and ice management service for your Oakland business. Don't hesitate to contact us to get a quote for snow plowing and ice management before winter arrives. Waiting too late may mean you can't get the help you need! Call us anytime to reserve your spot!
Commercial Lawn Care
Do you need a professional Wayne landscaping company you can turn to for all of your commercial lawn care needs? If so, give our team of skilled professionals a call today and let us show you the kind of quality results that have helped make us the most trusted name in commercial lawn care and snow plowing the area has to offer.