Mulching Service in Wayne New Jersey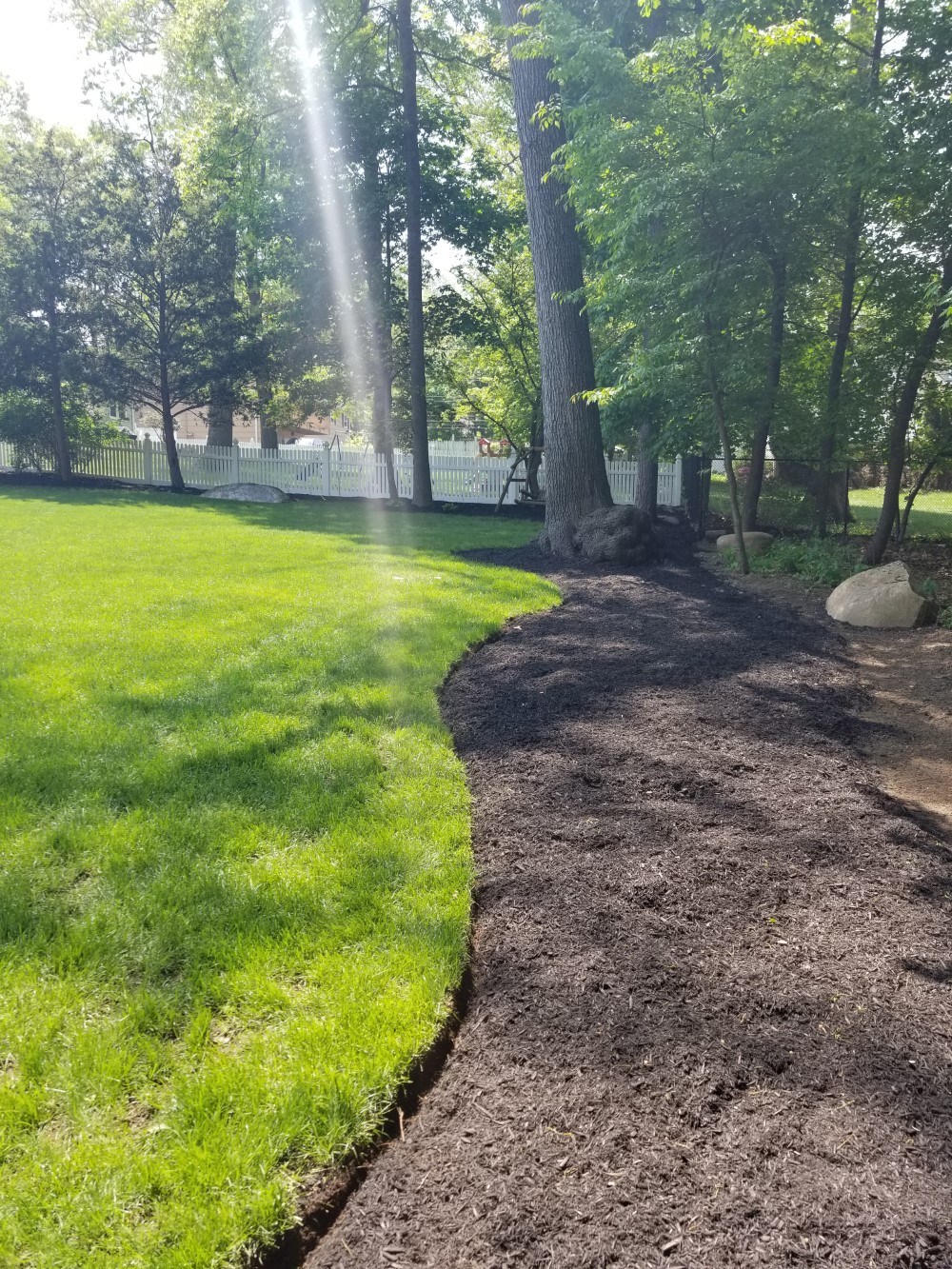 Bear Brook Landscaping offers mulching service in the Wayne area for home and business owners to enhance their landscape design and benefit the health of the plants. It's an important part of keeping your property looking its best and offers many benefits to the natural part of your landscape.
Avoid the back ache, time, and trouble of doing it yourself by letting our landscaping company deliver and install your mulch for you. Our mulching service is available as a stand-alone service or as an addition to your lawn care and regular weekly lawn maintenance services.
We offer several different types of mulch material and can help you determine which is best for the application you need:
Dyed Black Mulch
Dyed Red Mulch
Dyed Brown Mulch
Cedar Mulch - red and natural
River Jack Stone, 3/8," 3/4," Crushed
There are many ways we can improve the beauty and health of your plants, flowers, and yard. Our professionals also plant seasonal flowers, perennials and annuals, as well as provide tree and shrub plantings.
Get your ideas ready and contact us today for a free mulching service estimate and consultation at your Wayne area home or business!
What Our Wayne NJ Mulching Service Involves
Our mulching service involves spreading a layer of natural organic mulch material around plants, trees, and other areas such as flower beds or around shrubs. All beds are weeded and cleared of debris beforehand and a fresh 3" of mulch is laid and raked level.
The Benefits of Mulching Service
Flower bed mulching adds color, texture, and beauty to any landscape in the Wayne area. It's by far one of the most effective ways to control weeds and prevent moisture evaporation.
Most people don't realize that mulching offers even more benefits, such as preventing erosion in the soil and increasing the soil nutrients.
With a natural mulch application from Bear Brook Landscaping, the material can easily be turned into the soil before the cold season arrives here in NJ to provide a nutritional boost for your plants and flowers the next spring.
Improves soil nutrition
Prevents water evaporation
Prevents weed growth
If you want a healthy and thriving yard, our professionals have the know-how and dedication to give it to you! You can depend on our expert advice anytime you need it.