Enjoy the Great Benefits of a Professional Mulching Service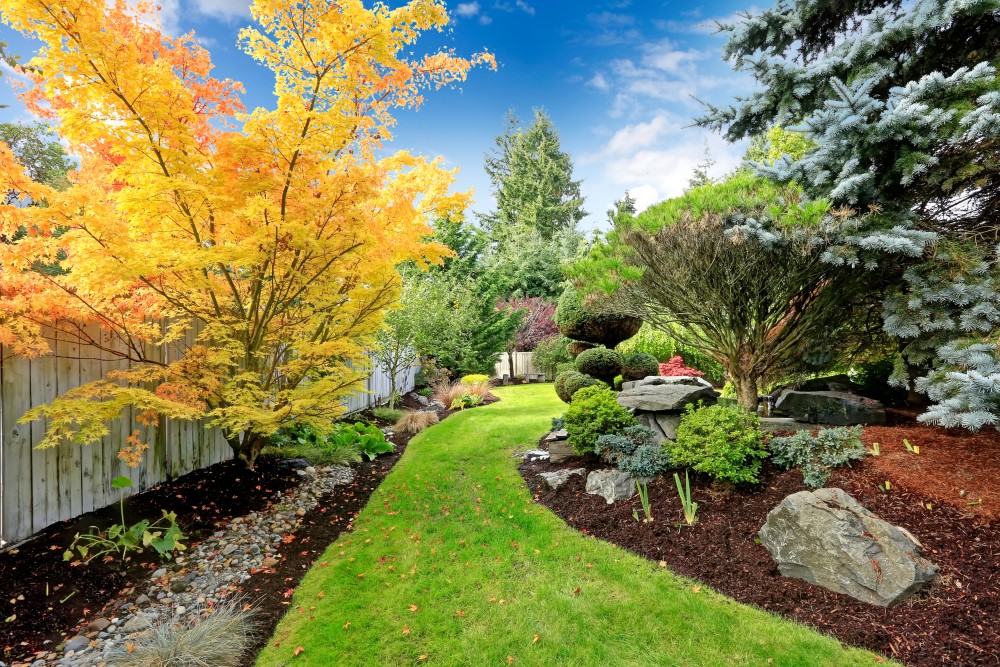 To keep your Wayne, NJ, home looking its best, you need to keep its lawn looking its best. To keep your lawn looking its best, you need to keep it healthy with professional mulching services. After all, regular mulching work handled by an experienced professional can help your lawn thrive thanks to the many great benefits this service offers.
If you'd like to know more about all the great ways that a mulching can benefit your home, just keep on reading. In this article, we go over a few of the key benefits you'll enjoy by getting a professional mulching from an experienced lawn care company in your area.
Protection from Extreme Temperatures
When the temps fluctuate into the dangerous highs or lows, your lawn and plants could suffer as their root systems become affected by the temperatures. Though you can't control the temperature outdoors, you can keep your lawn and landscaping protected against it by getting insulating mulch installed.
Water Retention
Your lawn won't be able to thrive if it doesn't have an adequate water supply. Of course, with the heat, erosion, and other factors, the water you give your lawn can go by the wayside quite quickly. To prevent this damaging and costly problem, you need to get mulch on your property, as mulch will help to retain that vital water.
Weed Prevention
Weeds are a common and destructive problem for many lawns. They can leave your yard looking unsightly, and worse still, they can damage your lawn and take nutrients from your plants. If you're looking for ways to reduce the likelihood that your lawn will be affected by weeds, you need to maintain a layer of mulch on your lawn.
Less Soil Compaction
Another problem that can prevent your landscaping from growing as full and healthy as possible is soil compaction. When general traffic and pressure compact your soil, it may not be able to take in the water and nutrients it needs to thrive. To avoid this problem – you guessed it: You need to get a layer of mulch installed on your lawn.
We Offer Top Quality Mulching Services in the Wayne, NJ, Area
For your lawn to thrive, you need to get top-quality mulching work. Here in the Wayne, NJ, area, the absolute highest-quality mulching services comes from Bear Brook Landscaping. Our experienced landscaping company promises to offer nothing but excellent service to keep your lawn thriving for many years to come.